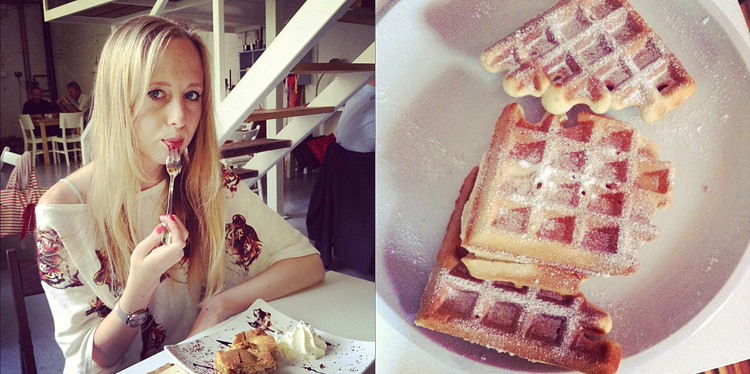 A few random pictures from Instagram (my nick is 'alicezielasko')
1. My outfit from the Paprocki&Brzozowski show last Thuesday in Warsaw: Acne bomber jacket, Top Shop skirt and Mango heels.
2. Paprocki&Brzozowski show in Warsaw.
3. Make up during the photoshoot for Fashion Salade .
5. Shoots from Madrid. I miss this beautiful city ♥
7. Backstage picture from the photoshoot for Fashion Salade & Aristocrazy.
8. Burberry Prorsum skirt, the best part of my outfit.
9. I visited H&M showroom last week, these pumps from the Trend fall collection have cought my eye.
10. Yummy apple pie & my new Eye Of Tiger top from Nasty Gal🙂
11. Sweet waffles, the best breakfast ever.
12. Misbehave summer bbq in Cracow.
Thank you Magdalena & Areta for the shoots of me!
Music: Blood Orange – I'm sorry we lied
55 comments